Minterne House – Wedding Offer
Love in Lockdown
One Union – Two Perfect Days
Walk down the aisle in 2020 – Dance the night away in 2021
Whether you are looking for an intimate reception, or an evening with all of your family and friends, Minterne House provides the perfect backdrop to your perfect wedding.
We at Minterne House pride ourselves in offering an unforgettable and bespoke day for you and your guests.
Understanding the need for flexibility in the current climate, Minterne House is delighted to offer "One union – Two perfect days"; a concept allowing couples to walk down the aisle with an intimate guest list in 2020 and dance the night away with hundreds of guests in 2021 should you wish.
We are dedicated to working with you on an individual basis to provide the most flexible arrangements for your day.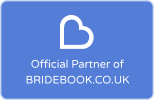 NELSON
2020 Ceremony – currently up to 15 guests
£1,800
2021 Manor House reception – up to 100 guests
£3,500*
£2,500 for bookings confirmed before Sept 30th 2020
TRAFALGAR
2020 Ceremony – currently up to 15 guests
£1,800
2021 Marquee and garden reception –
unlimited guests £2,000*
£1,500 for bookings confirmed before Sept 30th 2020